The Kaniksu National Forest is a U.S. National Forest located in northeastern Washington, the Idaho Panhandle, and northwestern Montana. It is 1 of 3 forests that are aggregated into the Idaho Panhandle National Forests, along with the Coeur d'Alene National Forest and St. Joe National Forest. Kaniksu National Forest has a total area of 1,627,833 acres. About 55.7% is in Idaho, 27.9% in Montana, and 16.4% in Washington.
There are a plethora of options to do astronomy in the area.
Location
How far outside of Boise? ~511 miles depending on the route taken. This makes the drive around 8 hours and 11 minutes depending on traffic and stops.
Overnight Accommodations
There are a plethora of camping options that are best found at the following website: https://www.forestcamping.com/dow/northern/kancmp.htm These sites will help make sure that you can find appropriate accommodations for overnight trips.
Weather
The current weather can be found here, which shows the forecast for today and then for 4 days in the future.
Current Seeing Conditions/Forecast Charts
The following are the dark sky forecasts for the area. The Clear Sky Chart is for the closest location that cleardarksky.com has and the 2nd forecast is for the forest directly.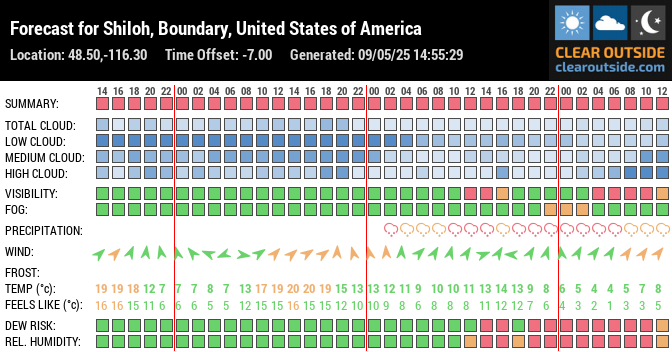 Make sure to follow us on Twitter and Instagram, and make sure to view our other unique astronomy sites such as this one for more places to view astronomy in the Pacific Northwest.